Moving with Braces or Invisalign
It's not uncommon for families to move in the middle of a multi-year orthodontic treatment, and Phoenix is a popular region many people choose to migrate to. Our warm weather and beautiful scenery draw many around the country. And while moving can be exciting, figuring out last minute factors, like details around medical providers, can be intimidating.
If you're moving during your orthodontic treatment, it might seem overwhelming trying to figure out how to close out with your current orthodontist and find a new one that will complete your treatment. There are some simple steps you can take to ensure your transition to a new orthodontist is as smooth as possible.
Orthodontic Relocation in Phoenix
When searching for a new orthodontist in Phoenix, find out if they'll accept new patients who are in the middle of treatment. Some will only work on patients who are not currently going through any treatment, whereas others will accept almost any patient. This will help you start to weed out potential new providers.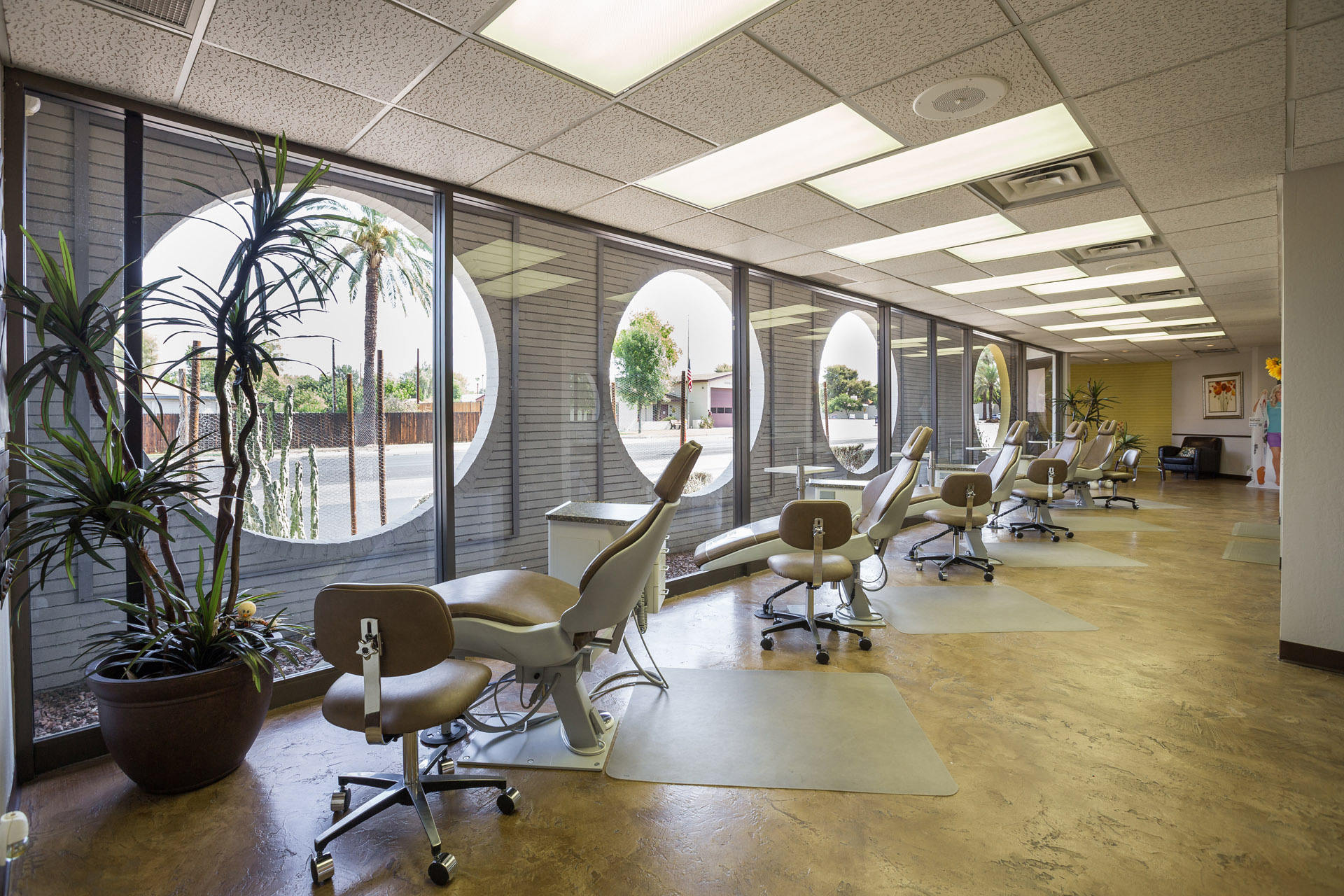 With OoLi Orthodontics, transferring orthodontists is easy. We'll accept just about anyone's treatment. During your initial consultation with Dr. Park, he'll assess the progress of your current plan to create a customized finish to your orthodontic treatment. To ensure our treatment plan fits well with the progress already made, we'll need records from your previous orthodontist, so be sure to have those on hand. You'll be on back on your journey to achieving your dream smile in no time!
If you've already completed your braces or Invisalign treatment, but need retainer services, we're happy to give you a free consultation. We offer two kinds of retainers: preventative and corrective. Dr. Park will prescribe what kind of retainer is right for you based on how much time has lapsed since you wore your retainer and how much your teeth have moved.
In general, preventative retainers are typically the kind of retainer you'll receive immediately after completing an orthodontic treatment. Corrective retainers are used when teeth have moved out of their correct post-treatment placement and need to be corrected back into those spots. Both kinds of retainers come in a removable form, but permanent retainers are available upon request.
Once you have your retainer replacement, Dr. Park will recommend how often you'll need to wear them to maintain or correct your smile. It's important to remember that it's up to only you to follow Dr. Park's plan to see results.
Braces Checklist Before You Move
If you've already made the decision to move, make sure you check off these few items with your current orthodontist before you finish packing. Ensuring you have these steps completed will make for a smooth exit with your current provider and have a solid foundation to begin with a new one.
Visit Your Current Orthodontist
Let them know you'll be discontinuing treatment with them. Not only is this a nice courtesy to provide your current provider, but it will help you determine if you have any outstanding finances to address and possibly even get a refund for any prepaid treatment.
Obtain an overview of how your treatment has progressed and what is left to adjust. This will be particularly helpful for Dr. Park to make sure your new treatment at OoLi Orthodontics will work with what's already been done, ensuring your treatment ends on a strong note.
Collect a copy of your records for your new orthodontist. This includes x-rays and any images taken during your treatment. Some provide the option of forwarding your records to your next office, so also be sure to check on this option as well.
Cancel any automatic payments you had scheduled for your braces. You might be able to get a refund if you forget this step, but to save headaches, make sure any future payments are canceled.
Determine if you paid for all the treatment upfront. If you did, you should get a partial refund since you won't be finishing your treatment with that orthodontist.
If you're a current OoLi patient and are moving away from Phoenix, please let Dr. Park know as he may have orthodontist recommendations in your new area. We will be sure to get you any necessary x-rays and treatment information so you can successfully finish your treatment with your new provider.
Moving with braces doesn't have to be stressful. With OoLi Orthodontics, we strive to find a solution for all of our patients to leave them smiling with confidence. Contact us today for a free consultation, and we'll discuss what your options are for moving with braces.