This guide to Invisalign we've created is quite comprehensive and lengthy. Although we'd love you to read through the whole thing, if you don't have 20-30 minutes to spare and are looking for more exact answers or topics, please utilize our table of contents or the menu navigation to skip around to sections you're most interested in.
You Can Trust Our Expertise
This article was written by Dr. Park and edited for his website by his OoLi Team, pictured above, with his approval. Dr. Park is an award-winning and board certified orthodontist who has been actively providing orthodontic treatment since 2001. He has been peer-voted the best orthodontist in Phoenix and has two offices in Phoenix and Tempe, Arizona. He is an authority on orthodontic treatment, including Invisalign, which he is one of the leading providers of in Arizona. So you can trust what you read below and if you have a question that isn't answered in our guide, ask us! You can also learn more about Dr. Park in his bio here.
What is Invisalign? An Alternative to Braces!
Invisalign is a popular, teeth-straightening alternative to traditional metal braces that uses a series of comfortable, nearly invisible plastic aligners to align your teeth. These aligners are removable, eliminating restrictions on what you can eat or drink, and even minimize hygienic concerns that can come with braces, which restrict brushing and flossing. This method of orthodontic treatment is growing in its popularity for improving mild to moderate smile and bite issues for these reasons.
Invisalign is made out of a patented, high-quality, and flexible plastic, SmartTrack, that was created specifically for Invisalign. This thermoplastic material is FDA approved and is free of gluten, BPA, BPS, or latex. Using these plastic aligners is often considered more comfortable than braces, which can cause mouth abrasions from the brackets and wires. Since Invisalign has no wires, you'll also be in for adjustments less, saving you time.
Because Invisalign is virtually invisible, it's a great option for anyone, adults and teens alike, who are looking to improve their smiles and bites. Invisalign excels in applications where braces can be prohibitive and even impossible to wear, and are a great alternative to traditional braces.
Types of Invisalign Treatment
Invisalign offers two primary variations of their revolutionary clear alternative to braces: standard Invisalign and Invisalign Teen. In addition, at OoLi Orthodontics we have developed a third treatment variant based on standard Invisalign for responsible adults with incredibly busy lifestyles: Invisalign LITE. Our Invisalign LITE requires fewer office visits and can save a bit on the cost, although it requires even more discipline than standard Invisalign offerings.
Invisalign Standard
Often referred to as Invisalign for Adults, standard Invisalign (or just "Invisalign") is the most popular choice for adult Invisalign patients as it provides the most accurate outcome due to the most consistent supervision by your orthodontist. This ensures your smile is as beautiful as possible when your treatment concludes.
Invisalign Teen
Invisalign Teen takes all of the benefits of standard Invisalign and improves it for teen lifestyles. Invisalign Teen includes built-in indicators that can help parents monitor their child's use of their aligners. This Invisalign treatment method also comes with free replacements and can be used even when their adult teeth are coming in.
Invisalign LITE
Invisalign LITE is an offering unique to OoLi Orthodontics and is our most affordable Invisalign treatment option. It is intended for patients who want to smile with confidence but who don't have the time to come into our office for periodic visits. Invisalign LITE requires the most discipline of our Invisalign offerings for optimal results.
Invisalign: The Gold CLEAR Standard!
Even though adult teeth are typically more rooted in place than a teenager's, a straighter smile with Invisalign is still completely possible and achievable. If you're an adult wanting a straighter, more confident smile without the noticeable hardware of braces, Invisalign is a great and affordable alternative. Below are a few reasons why some of our patients have chosen Invisalign over traditional braces.
Invisalign is Less Noticeable Than Braces
The most obvious appeal Invisalign has to prospective patients is how drastically less-noticeable the aligners are when compared to traditional braces.
While it might take a couple of days to get used to talking with your new aligners, your mouth will quickly adjust to having your aligner in, making them even more invisible. Most people will not even notice you are wearing your aligners and they'll be impressed to find you are undergoing orthodontic treatment.
Invisalign Requires Fewer Appointments
After your initial consultation, you'll typically have fewer appointments than you would with traditional braces. Since you'll be given a certain number of aligners at the beginning of your treatment, you'll only have to see your orthodontist every 6-8 weeks to ensure your treatment is on track. There's also a reduced chance you'll have to come in for emergency appointments since very little can go wrong with your aligner hardware as opposed to braces, which have brackets that are prone to breaking and wires that can poke and cause occasional discomfort.
Invisalign is More Comfortable Than Braces
The smooth and flexible plastic of Invisalign aligners causes minimal disturbance to the teeth and mouth. There aren't any brackets or sharp wires to cause abrasions or poke your mouth, making it a more comfortable option right from the beginning. Invisalign also moves teeth more gradually than traditional braces, resulting in our Invisalign patients expressing less discomfort than our patients who undergo traditional braces.
Ready to see if Invisalign is a good fit for you? Schedule a free consultation with our award-winning orthodontist Dr. Park at either of our Phoenix or Tempe locations and he will help you decide!
Invisalign Teen: Flexible and Accountable!
While Invisalign has been typically associated with adults, Invisalign treatment is still a great and affordable option for teens who don't want the noticeable hardware and restrictions of braces. At OoLi Orthodontics, we offer Invisalign Teen, an easy approach for teens to start smiling with confidence.
Why Should My Teen Consider Invisalign?
Many teens live active lives. From playing sports to going to the movies with friends, they need an orthodontic solution that works with their life. With Invisalign Teen, they can still play their favorite sports without the fear of tearing up their mouth on brackets and wiring. They don't have to worry about choosing the wrong food at lunch and risk popping off a bracket. Ultimately, they won't feel any self-consciousness from the look and restrictions of braces since Invisalign is nearly invisible and removable.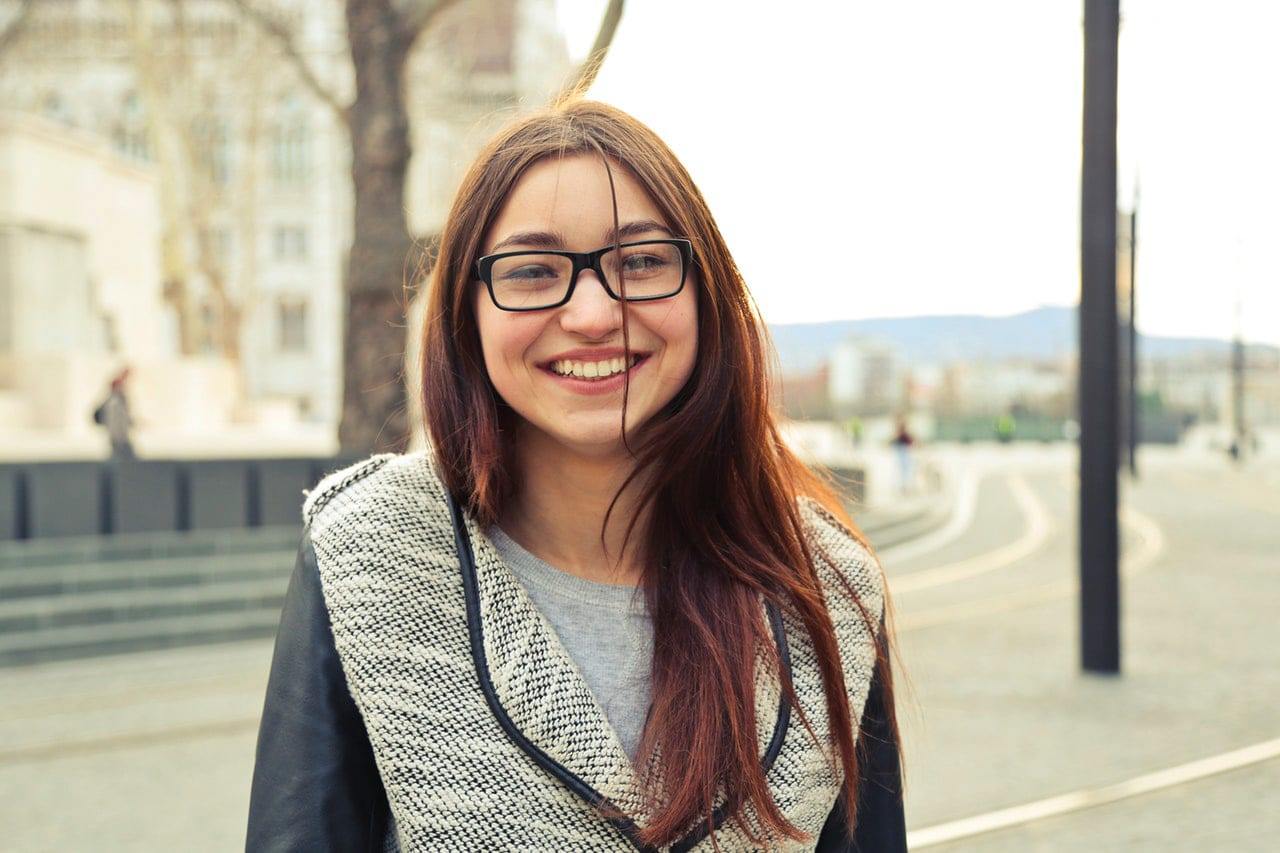 Additional Benefits of Invisalign Teen
Built-in monitors: The aligners have indicators that help you and your child know if they've been wearing their aligners consistently. No more guessing or exaggerating, the aligners tell the truth for you!
Free replacement aligners: If your child tends to lose things, you'll appreciate the fact that Invisalign Teen includes free replacements for up to six aligners. You and your teen will have peace of mind by not worrying about the typically-expensive cost of replacement aligners.
No need to wait for adult teeth: Invisalign Teen has a patented design that allows patients to be treated even as their adult teeth are coming in.
Is Invisalign Teen a good fit for your teenager? Schedule a free consultation for Invisalign Teen with Dr. Park at our either of our Phoenix or Tempe locations and find out! Be sure to bring your teen along, as we'll need to do a quick examination of his or her teeth as part of the process of determining if he or she is a good fit for Invisalign Teen.
Invisalign LITE: Our Cheapest Option for Our Busiest Patients!
Invisalign LITE is a custom Invisalign treatment from Ooli Orthodontics for people with busy lifestyles. If you don't have the time to come in for periodic visits at either our Phoenix or Tempe offices, but still want a straighter smile, Invisalign LITE might be the best Invisalign treatment option for you.
With this convenient, do-it-yourself Invisalign treatment plan, you still have the years of expertise from Dr. W.W. Jonathan Park and the support of Ooli Orthodontics' experienced team to help you achieve your perfect smile. 
Due to the lack of accountability from periodic office appointments, this Invisalign treatment plan requires the most discipline to avoid letting your treatment progress lapse, which can result in additional costs. We still typically recommend traditional Invisalign (or Invisalign Teen) whenever possible so Dr. Park can keep a close eye on your treatment progress and make adjustments if needed.
This alternative to risky low-cost services like Smile Direct Club comes with numerous advantages. These benefits are primarily through the treatment's affordability, professionals taking the impressions of your teeth (instead of yourself), an Invisalign treatment plan created by a board-certified orthodontist like Dr. Park, and invisible aligners made using authentic Invisalign, and not less-durable, less-precise materials.
Despite the remote nature of this treatment plan, Dr. Park and the OoLi Team are always available in-person at their Phoenix and Tempe offices to help with any questions or concerns you have about your Invisalign LITE treatment along the way. 
Think Invisalign LITE is the best orthodontic treatment option for you? Schedule a free consultation and discover the smile you never thought you'd have time to achieve!
The Invisalign Treatment Process
Invisalign is a revolutionary orthodontic treatment option that has made getting straight teeth more obtainable for adults and teens. Where traditional braces might be unappealing or even impossible, Invisalign allows for a less intrusive orthodontic experience. Below is an outline of the Invisalign treatment process.
Step 1: Get a Consultation with an Orthodontist
Whether you desire some form of Invisalign or another orthodontic treatment solution, the first step towards your perfect smile is to schedule a consultation with an AAO-certified orthodontist who is also an Invisalign provider, like our very own Dr. Park. This is crucial for both the aesthetic and health goals of your orthodontic treatment.
In your preliminary consultation, you'll cover what you want to achieve with orthodontic treatment and determine if Invisalign is a good fit for your goals and smile. Your orthodontist will then map out a step-by-step customized treatment plan that outlines the transformation of your teeth. Invisalign also allows you to view your own virtual treatment plan when you start so you can see how your straight teeth will look when your treatment is complete – really encouraging and motivating feature!
To learn more about OoLi Orthodontics and Dr. Park, and why he was voted the top orthodontist in Phoenix by his peers, visit our about page here.
Step 2: Approving Your Treatment Plan
After your initial consultation where you and your orthodontist determine that Invisalign is the best option for you, you'll have the opportunity to approve your treatment plan. This step opens discussion for you to consult with your orthodontist on any concerns or possible modifications you may find necessary. Once you approve your treatment plan, your orthodontist will submit your aligners for creation and you'll receive them on your next visit.
Step 3: Wearing Your Aligners and Completing Treatment
Once you receive your aligners, you'll wear them for 22 hours a day, changing aligners every 1-2 weeks on average, as directed by your orthodontist. The aligners will gradually shift your teeth in accordance to your treatment plan until you have your final beautiful smile.
Just like how every smile is different, treatment plans and lengths can vary as well. Your Invisalign treatment length depends on a number of factors, like how complex your case is and how often you wear your aligners. Your orthodontist will be able to give you an exact length of treatment based off your unique Invisalign plan. Most Invisalign treatments last between 12-18 months, but you can usually start seeing a change and difference in your smile within a matter of weeks.
Step 4: Maintaining and Keeping Your New Smile
Many orthodontists, including Dr. Park, will typically recommend using a retainer, whether you've had braces or Invisalign, to prevent your teeth from gradually shifting into their original position or straying from their intended final placement.
How Much Does Invisalign Cost?
$3,000 to $5,000 and usually on the higher side of that range. When weighing different orthodontic solutions, Invisalign treatment is typically within the same price range as other options and is usually comparable to that of traditional braces, although it will tend to be on the higher end of your available options due to the additional lab fees associated with the creation of the aligners. Your final cost will be based on your unique case and number of aligners needed.
Many established orthodontic practices like OoLi Orthodontics also offer flexible and affordable monthly payment plans. This is beneficial if you cannot pay for your Invisalign treatment all at once or if your insurance doesn't cover treatment. Using your HSA or FSA to pay for your treatment is also an option patients use. During your consultation with your orthodontist, be sure to discuss payment options to determine what will work best for your situation.
Does Insurance Cover Invisalign?
Many dental insurance plans also cover Invisalign treatment the same as they would cover traditional braces. It is also recommended to check with your insurance provider to see how much of your Invisalign treatment will be covered. At OoLi Orthodontics, we're happy to check with your insurance for you, if you're unsure if Invisalign is covered by your plan.
Invisalign vs Braces: The Pros and Cons
If you're looking into Invisalign treatment for your smile, you're probably wondering what the most common pros and cons are. After all, it's a significant orthodontic decision that you should be sure is the right fit for you and your lifestyle. Depending on your lifestyle and smile goals, you might prefer Invisalign treatment over traditional braces or even vice versa. To help with your decision making, we've compiled a few of the most common pros and cons so you can make an informed decision for your case and goals prior to scheduling a consultation with an Invisalign provider.
This is the most obvious reason patients choose to go with Invisalign over braces. The Invisalign trays are inconspicuous, alleviating any insecurities that might come with the brackets and wires of traditional braces. This has also been especially important for our adult patients who wish to have straighter teeth, but don't want noticeable braces. Teens and adults alike can continue on with their regular day-to-day lives without feeling self-conscious about their orthodontic hardware. Although traditional braces can have ceramic brackets and bands that are tooth-colored and less conspicuous, braces are still much more noticeable than Invisalign.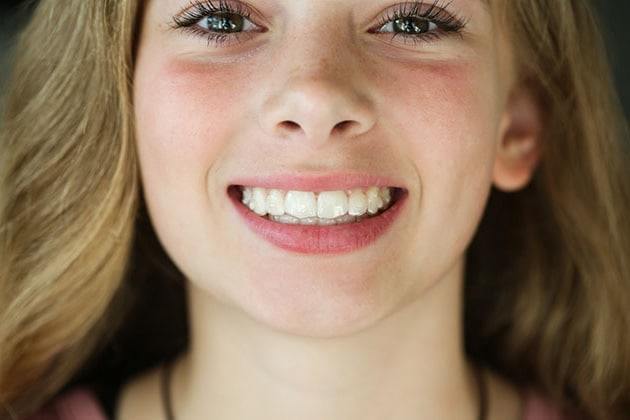 Invisalign
Clear and virtually undetectable
Braces
Noticeable metal hardware on teeth
Winner for Aesthetics
Invisalign
Since Invisalign treatment works through a series of aligners that gradually straighten your teeth, the ability to remove these aligners when needed is another major benefit. You won't be restricted by the kinds of food you can eat or need to drastically change your oral hygiene routine. This freedom that Invisalign offers has significantly added to its popularity over the years since its introduction.
Braces are susceptible to complications with certain foods and brackets breaking. Braces are generally more fragile and require you to be much more careful about what you eat. Hard and stiff foods, like many candies, gum, nuts, and even some fruits and vegetables like carrots and apples are all risky to consume when undergoing treatment with braces. Furthermore, once braces are on, they're on until treatment is finished, and you  cannot remove them at-will for a meal, like Invisalign.
Invisalign
Removable, no diet restrictions
Braces
Permanent, diet restrictions
Winner for Flexibility
Invisalign
To keep on track with your Invisalign plan, patients must wear their aligners for 22 hours a day on average. If you fail to do so, you may not see the desired results within the original treatment time frame, thus extending your total treatment length.
For some people, 22 hours a day can be hard to keep track of and commit to, and it is not uncommon for treatment duration to be extended by several months to account for this lack of discipline.
Furthermore, Invisalign aligners are susceptible to being lost or thrown away on accident, further increasing the risk of extended treatment times and in extreme cases increased cost due to lack of discipline.
Since braces are not removable, no additional discipline is required to wear or keep track of appliances, and setbacks from a failure to adequately "wear your braces" are not a concern.
Invisalign
Must be worn 22 hours a day, can cause treatment delays and complications if not worn often enough
Braces
Cannot be removed since fixed to teeth, requires no additional discipline
Winner for Discipline Required
Braces
Invisalign trays are made out of a high-quality, smooth, and flexible plastic. Although there will be some discomfort when your teeth start to loosen and move, as with any orthodontic teeth-straightening procedure, the Invisalign hardware itself usually does not cause any direct discomfort.
Braces can sometimes cause some discomfort from the actual orthodontic hardware in addition to the discomfort from the movement of the teeth. The brackets or wires can rub against your mouth and cause abrasions and discomfort. The most common culprit is  Depending on the type of braces (traditional, Damon, etc) your orthodontist can sometimes adjust brackets and/or wires to decrease discomfort and you can put wax on wires between appointments to alleviate poking.
Invisalign
Removable, no diet restrictions
Braces
Permanent, diet restrictions
Winner for Comfort
Invisalign
With Invisalign, patients who participate in sports or other activities involving physical contact don't have to worry about cutting their mouth, tongue or lips on wires and brackets or breaking any appliances. Orthodontic emergencies that active lifestyles run into with braces are virtually non-existent with Invisalign.
Invisalign also eliminates any concerns regarding the use of metal in the mouth with its BPA-free plastic aligners. It should be noted that no adverse effects of metal being in the mouth have ever been proven and this is a lifestyle choice, not a medical recommendation. The professional dental and orthodontic communities considers metal braces perfectly safe for use for all ages.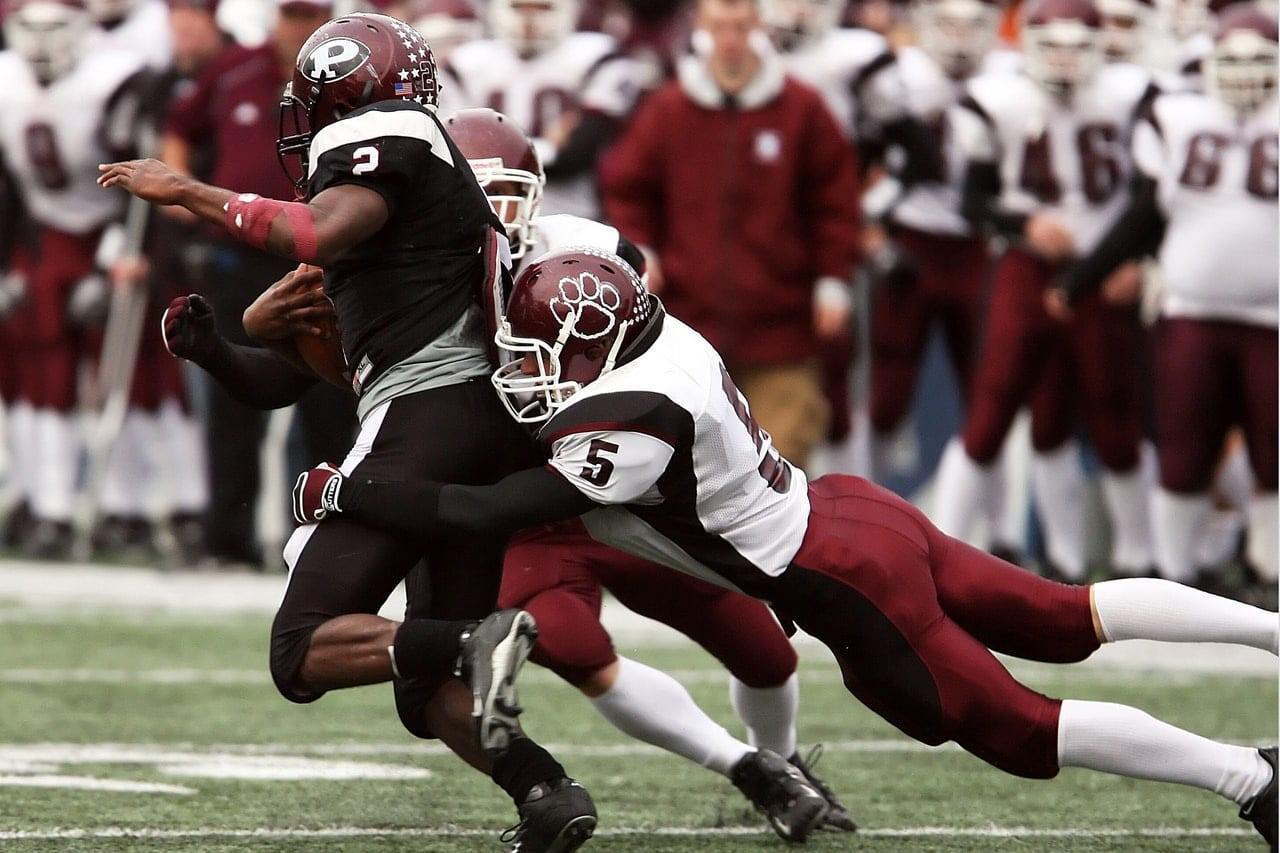 Invisalign
Smooth plastic won't cut from hard contact, nearly impossible to break/damage while wearing
Braces
Protruding metal can cut from hard impact, appliances susceptible to breaking
Winner for Safety
Invisalign
Both Invisalign and braces require more frequent brushing and flossing. Invisalign requires your teeth teeth to be cleaned after eating or drinking anything other than water. It is recommended to brush your teeth after any food consumption when undergoing braces as well. Although some patients may find this burdensome, it also typically leads to better oral hygiene and healthier habits, and is beneficial long-term.
Invisalign aligners do have the benefit of being removed during brushing and flossing, and although the aligners require brief separate cleanings, they do not complicate normal oral hygiene.
Braces are more difficult to clean than teeth without braces for many patients due to the many places food can become lodged. If patients are not vigilant in cleaning them this can lead to accelerated tartar and plaque buildup, and in severe cases of neglect even accelerated tooth decay. Additional flossing hardware is often recommended to ensure oral hygiene during braces is thorough.
Invisalign
Do not complicate normal oral hygiene, require separate cleaning
Braces
Increase difficulty of oral hygiene due to appliances retaining food and obstructing typical cleaning techniques
Winner for Oral Hygiene
Invisalign
Invisalign offers solutions to a number of orthodontic ailments and can be used to treat mild to moderate common bite issues (malocclusions) such as overcrowding, overbites, underbites, crossbites, openbites, overjets, etc.  However, more severe and complex bite issues are hard to treat properly and effectively with Invisalign.
Braces are much more effective at correcting complex and severe bite problems. Braces are more effective than Invisalign due to the more involved nature of the appliances attached to teeth and the ability to grip and move teeth in unusual locations and arrangements properly.
Invisalign
Limited ability to grip and move teeth in unusual and tough locations
Braces
Able to be attached to and move teeth in almost any difficult circumstance
Winner for Bite Correction
Braces
Invisalign and braces are both comparably priced, usually beginning at a total treatment cost of around $3,000. Depending on the complexity of the patient's bite in need of correction, this cost can approach about $5,000 for Invisalign, which can treat mild to moderate bite issues, and about $7,000 for braces, which can treat much more severe bite problems and thus can have a higher maximum cost.
However, for the same individual,  the cost will usually be quite comparable. One option may be more affordable than the other depending on situation, with braces edging out Invisalign more often than not – but again, by a relatively small margin.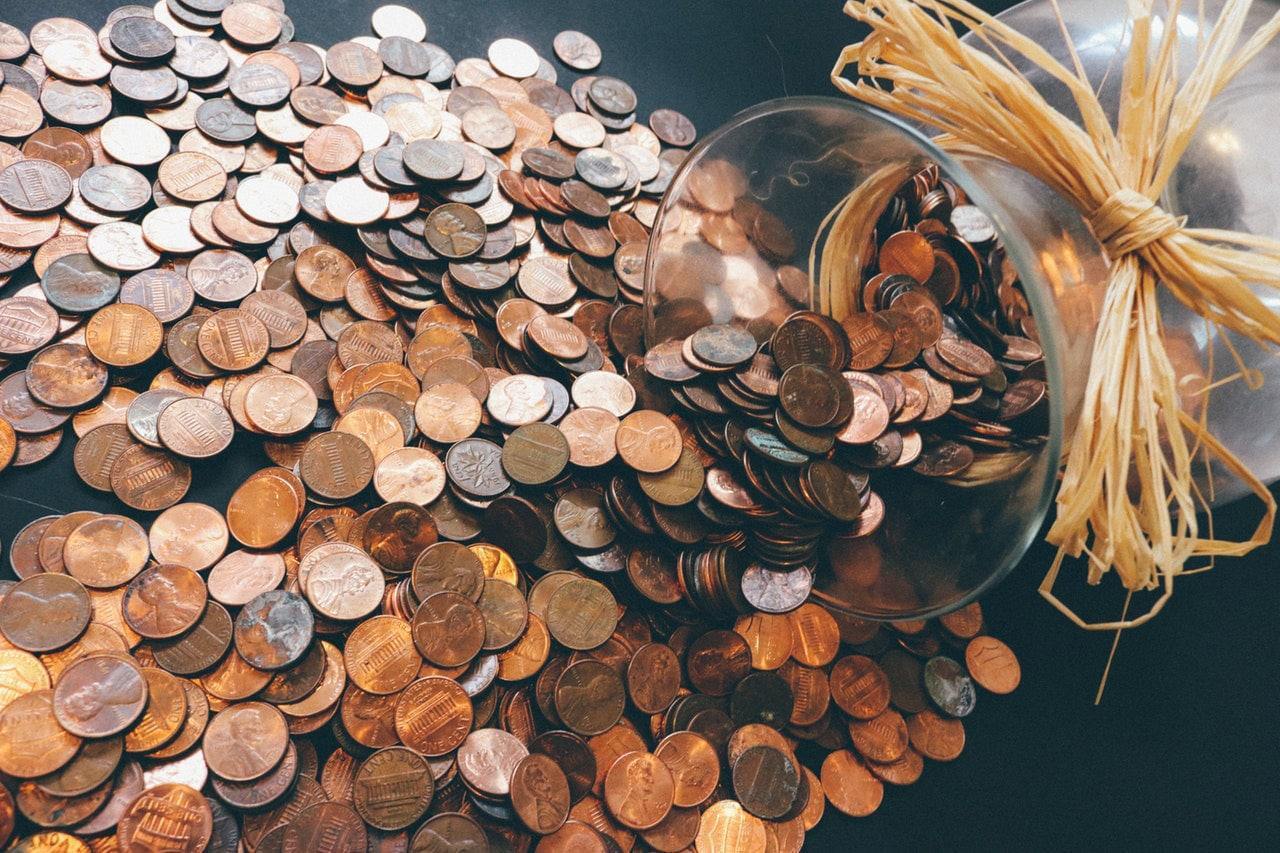 Invisalign
$3,000 to $5,000
Daily Life with Invisalign
One of the benefits our patients enjoy about Invisalign is that it works with a wide variety of people and lifestyles. If you're a busy, on-the-go mom, or a student in school, Invisalign can be tailored to meet your specific needs. You won't have to worry about big interruptions and changes in your life from Invisalign, but here are a few ways might can affect your life.
Physical Appearance and Speech
Since Invisalign aligners are clear and nearly invisible, they go largely unnoticed when talking or taking pictures, creating minimal, if any, change to your normal appearance. However, a small portion of people will inevitably notice them if they're in close proximity to you.
Also, the aligners do occupy a small amount of space in your mouth. This can create minor lisps when you're talking, particularly when speaking quickly. Although most patients overcome this minor obstacle within a few hours or days, it can be a mild nuisance when wearing the aligners and draw attention to the fact that you're wearing them to attentive observers, particularly if the aligners cause any noticeable lisp.
We recommend taking Invisalign treatment in stride! If someone notices, just tell them how much you love your aligners and how happy you are with your treatment! More than likely they'll be intrigued and impressed, and there will be no need to be self-conscious about anything!
Aligner Cleanings and Oral Hygiene
Your Invisalign trays should be rinsed with lukewarm water before inserting them, and ideally immediately after removal as well.  You may optionally clean them with fast-acting denture cleaner occasionally.
You must also brush your teeth after eating and drinking fluid besides water before inserting a tray. Some patients find it a nuisance to have to clean their teeth more frequently, but it not only leads to better hygiene habits, but many patients find their teeth become a shade or two whiter in the process from all the frequent cleanings!
Wearing Your Aligners Constantly
Invisalign is not a part-time solution. The aligners must be worn essentially whenever you are not eating, drinking fluids besides water, or brushing/flossing. The recommended minimum is 22 hours per day, and more is always better.
Anything less than 22 hours per day, particularly less than 20 hours per day, can lead to longer treatment times, and in some severe cases, additional correction and aligners being required to get back on track. This can also increase the cost of your treatment, as you are expected to have the discipline to wear the aligners properly as part of your treatment plan.
Luckily, most patients get into a rhythm and routine and don't have too much difficulty adhering to this requirement, as it is main downside of Invisalign, which has a great deal of benefits to be thankful for.
Discomfort and Mouth Aches
Invisalign and braces use the same basic principle to straighten teeth – constant pressure to gradually move them into the desire positions. Although they go about this in different ways, the result is the same. Unfortunately, so is the discomfort involved.
With Invisalign, the pressure and aches you feel will usually be worst when you put in a new aligner (or if you've spent significant time not wearing your aligner) as that is when the discrepancy between where your teeth currently are and where that particular aligner wants them to be is at its greatest. This usually decreases and can even subside completely, and then the cycle begins again when you progress to the next aligner.
Although you can eat and drink whatever you want with Invisalign unlike with braces, there is still a catch. Unless you are drinking water, you will need to remove your aligners whenever you eat or drink anything. This is for two reasons.
First, your aligners must removed when eating and drinking for the integrity of the aligners themselves, which can be damaged by chewing food or by contact with very hot beverages. Second and more importantly, removing aligners when eating and drinking is for the health of your teeth, as leaving them in traps food and fluids in the aligners up against your teeth and gums, increasing the risk of dental hygiene related issues. So if it isn't water, take them out, no exceptions.
The importance of using an Orthodontist for Invisalign
We know the ease of choosing an online-only service to improve your smile is tempting, but there are a number of benefits to working with a board-certified orthodontist like Dr. Park to improve your smile.
Bite and health considerations
During your initial consultation, the impressions of your teeth are taken by professional staff, sometimes even the orthodontist himself or herself. Having this expertise from the beginning allows your orthodontist to analyze and consider multiple factors that can affect your overall treatment plan.
Additionally, the process of taking impressions is very sensitive to human error. Even as professionals, we may take several impressions and ask you to hold your mouth or tongue in a certain way, to ensure they're accurate. The impression material also has to be mixed just right and is very sensitive to timing. If any of this is not done exactly right, your impressions can be inaccurate, and the entire process is compromised. We do NOT recommend taking impressions on your own for this reason.
Also, if you have an irregular bite or other important health considerations, those are more easily included in your treatment plan than if you took your teeth impressions to send off to a different company for analyzing, where they are unable to account for many of these factors, which can lead to all sorts of post-treatment issues if not addressed.
More Accuracy and Higher Quality
By meeting in person for your consultation and treatment plan, there is more accuracy in what your treatment plan looks like. Instead of shipping it off for someone else to analyze, you can have a conversation with your orthodontist about any issues or goals you want him to take into consideration that even just looking at your teeth would not reveal. This results in a more accurate consultation and therefore a higher quality Invisalign treatment. Not to mention you'll ensure you're getting the high-quality, authentic Invisalign aligners by going through an orthodontist instead of a knockoff.
Using a Board Certified Orthodontist
Choosing a board certified orthodontist ensures you're getting the absolute best care for your teeth. To become a board certified orthodontist, they must demonstrate their judgement, skills, and knowledge to their peers to provide the highest level of patient care. These certified orthodontists must also renew their license every ten years to show their commitment to excellence in their practice.
Becoming an orthodontist requires a more rigorous and longer program than "just" becoming a dentist, an already-arduous process. Along with attending dentistry school for 4 years, an orthodontist must go through an additional 2-3 years of training and education on orthodontics. By choosing a board certified orthodontist, you're ensuring you're choosing someone who has been specifically trained in this field and has a commitment to providing excellent care to you. Dr. Park of OoLi Orthodontics is a board certified orthodontist. Learn more about him here.
Custom and tailored treatment plans
Using an orthodontist to create your treatment plan allows you greater input in what the final result is. During your initial consultation, you'll discuss what your goals are and any lifestyle considerations. Having this in-person conversation allows your orthodontist to gather more information to design a treatment plan that is specifically tailored to you.
With Invisalign steadily gaining popularity, there are a growing number of impostors on the market. By working with a board certified orthodontist for your Invisalign treatment, you can rest assured that your aligners are high-quality, authentic Invisalign and will last you the length of your treatment.
When you choose a local board-certified orthodontist for your Invisalign treatment, you can have peace of mind knowing you can schedule an appointment to check on your teeth and address any concerns with your aligners. You're not working with a computer or someone through a digital interface. You're working with a board certified orthodontist who can see you in-person and advise you whenever you need it.
Voted the top orthodontist in Phoenix by PHOENIX Magazine, our talented orthodontist Dr. Park will ensure you get the best Invisalign treatment, so you too can smile with confidence! OoLi Orthodontics is one of the leading providers of Invisalign in Arizona, with convenient locations in both Central Phoenix and Tempe.
Ask Us a Question About Invisalign
Have a question about Invisalign that we didn't answer in this guide to Invisalign? We'd love to hear from you. So please, use our form here to ask away, and either one of our staff or Dr. Park himself will get back to you with a comprehensive answer. If it is a great question, we may even include it in our guide, and give you credit if you'd like!
Get a Free Consultation for Invisalign in Phoenix with Dr. Park
If you happen to be a resident of Arizona and are interested in getting Invisalign, Dr. Park would be happy to offer you a free consultation to see if some form of Invisalign is possible for you and your smile.
During your consultation Dr. Park will discuss your orthodontic concerns, goals, do a quick examination, and then discuss any treatment options that are a good fit for your smile, including Invisalign if applicable.
You can also fill out all necessary forms on our website and skip most of the paperwork when you arrive! You can also schedule your free consultation by calling us at:
Although most of our patients reside in the Phoenix area, we do have some patients that are farther away, across the state of Arizona in places like Tucson and Prescott, who come into Phoenix every 6-8 weeks for their appointments. We consider it a huge compliment when patients move away but continue to use OoLi for their treatment, but we can also transfer your patient info to another orthodontist, should you happen to move away mid-treatment.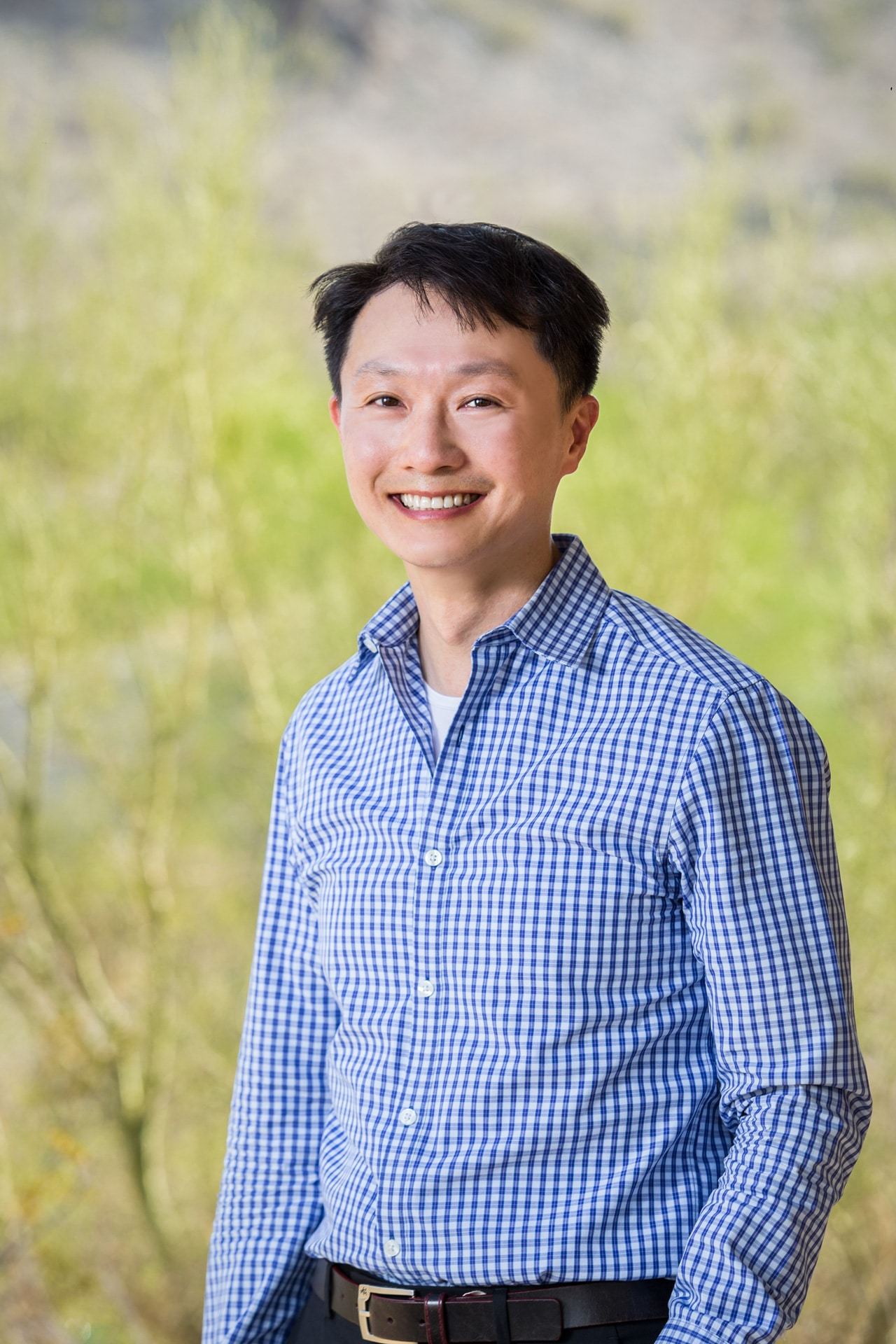 OoLi currently has Invisalign patients in Phoenix, Tempe, Mesa, Chandler, Glendale, Scottsdale, Paradise Valley, Gilbert, Peoria, Surprise, Avondale, Goodyear, Buckeye, Apache Junction, Fountain Hills, Casa Grande, Maricopa, Tucson, Prescott and Prescott Valley – so no matter where you live, we will still happily provide you the best orthodontic treatment possible!