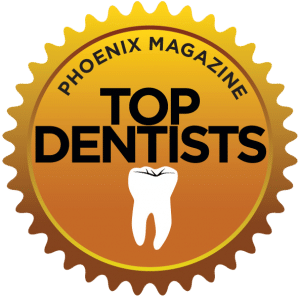 Phoenix Magazine Top Orthodontist 2023 – 2024
In a survey conducted by
PHOENIX Magazine
, Dr. Park was voted the top orthodontist AGAIN in Phoenix for 2023 – 2024 by his peers! Our OoLi Team is very proud of Dr. Park, though we aren't surprised – We may be a bit biased, but we think he is the absolute best too!
For patient convenience, OoLi offers:
virtual consultations
all-online forms
Braces & Invisalign in Phoenix & Tempe
Voted best orthodontist in Phoenix AZ by his peers, Orthodontist Dr. W.W. Jonathan Park enjoys helping his patients obtain beautiful, confident smiles through braces and Invisalign. He finds seeing his patients' smiles transform through his affordable orthodontic treatments and witnessing their satisfaction upon completing treatment both highly rewarding.
In short, he loves being an orthodontist!
At OoLi Orthodontics, we create exceptional smiles and fun orthodontic experiences for our patients by going the extra mile in every facet possible. The OoLi staff is caring and helpful, our offices are vibrant and convenient, our treatment options are affordable and flexible, and – most importantly – Dr. Park is both knowledgeable and approachable.
OoLi Orthodontics was voted one of the Top Orthodontic practices in Phoenix, Tempe and the Valley for 2023, 2022, 2021 & 2018 by PHOENIX Magazine for a reason. We are very proud of our hard work and attention to detail, and honored to have been recognized. Come see us and you'll get why!
Our Two Office Locations: Phoenix & Tempe
Our Phoenix office is located on the south side of Glendale Ave between 7th and 8th Ave, halfway between the I-17 and SR-51 freeways.
Our Tempe office is on the northeast corner of Elliot Rd and McClintock Dr, off the AZ-101 freeway in Tempe, near Mesa, Chandler and Gilbert.
Dr. Park knows what he is doing, actually cares about his patients, is easy going, flexible, and does incredible work. The staff is always dressed professional, the office is always clean smells good, they remember your name, are available almost anytime you need them, and they have two locations they go back and forth from. If you are spending thousands of dollars on your smile you want to be reassured that you won't regret your choice. I would and will refer them to anyone. Thanks Ooli for making life in braces easier than I expected!

This place is so perfect... my appointments were always on time and quick. Dr. Park is great in what he does. He was always informative in the process and recommendations. My teeth are so perfect I can not stop smiling. I would give this place 10 stars.

I've had nothing but great experiences with Dr. Park and the assistants in the office. Everyone is friendly, accommodating. The customer service is personable and they all care about you. My teeth look awesome and I'm glad I came here! I schedule my appointments, show up early and they get me in and out. No issues with billing and Dr. Park gives as many discounts as he can as he knows braces aren't cheap for most people. They are also very flexible with your payment arrangement.

I saw Dr. Park and his staff for close to four years. I could not have asked for a better experience! They are welcoming, polite, professional, and most of all friendly! They do superb work, my teeth look great and my smile has improved dramatically! I highly recommend OoLi to all. I saw Dr. Park as an adult patient so I am definitely qualified to give a honest and fair review. If you are in need of braces, by far the best decision would be to go see Dr. Park and his staff.

The care team at OoLi Orthodontics is amazing. Both of my children obtained treatment by Dr. Park at the Phoenix office and the experience was wonderful and their smiles are amazing. Thank you to all the staff for such a great job!

I had a great experience with Ooli Orthodontics. Dr. Park is very nice and genuinely cares about his patients. He is the only orthodontist I checked out who didn't recommend pulling tons of teeth. He even helped me get my braces off before my senior prom. I had many issues before braces, I couldn't even chew food right. Now, not only do I love my smile, but I can finally eat 100% normally. I would highly recommend Dr. Park and Ooli to anyone!
Get a Free Consultation for Braces or Invisalign
Every need for braces or Invisalign is as unique as the person seeking them. We offer free consultations to understand your concerns and desires. During your free consultation, we will gather diagnostic information, do a quick examination, and then Dr. Park explains his analysis and brings up any concerns he finds. From there, he recommends treatment options, and then he formulates a plan based on your needs and preferences. We also go over financing options, for flexibility affording braces or Invisalign.
Phoenix Magazine has ranked Dr. Park the best orthodontist in Phoenix AZ and OoLi Orthodontics the best Phoenix orthodontics practice for 2018! This ranking is determined exclusively by votes from Dr. Park's colleagues – other local dentists and orthodontists in Phoenix. Dr. Park also received enough votes to be named one of the top dentists in the entire Phoenix area, a much broader and tougher category!
At OoLi Orthodontics, we provide braces and Invisalign in Phoenix, Tempe and the surrounding cities to patients of all ages. Dr. Park and the OoLi Team strive to make getting braces and Invisalign fun and rewarding experiences, while also making orthodontics affordable. Come visit us at OoLi and see how you too can smile with confidence!
Invisalign is a popular, teeth-straightening alternative to traditional metal braces that uses a series of comfortable, nearly invisible plastic aligners to align your teeth. These aligners are removable, eliminating restrictions on what you can eat or drink, and even minimize hygienic concerns that can come with braces, which restrict brushing and flossing. This method of orthodontic treatment is growing in its popularity for improving mild to moderate smile and bite issues for these reasons.
Because Invisalign is virtually invisible, it's a great option for anyone, adults and teens alike, who are looking to improve their smiles and bites. Invisalign excels in applications where braces can be prohibitive and even impossible to wear, and are a great alternative to traditional braces.
Modern orthodontic technology provides patients with more treatment options for braces than ever before. At OoLi, we offer a variety of types of braces, such as invisalign and Incognito, and we customize your treatment plan depending on your age, lifestyle and needs. We also help you understand when braces are appropriate or necessary, and explain the many benefits of a great smile and a proper bite – braces are an investment in your health just as much as your confidence.