Types of Braces
Thanks to modern developments in orthodontic technology, there are more options for braces now than ever before. From clear braces and the innovative Damon system to traditional metal braces, we'll show you the best options and help you make an educated choice for your orthodontic treatment. Although hardware varies between the different treatment options, how dental braces work is largely the same for the types of braces listed below. No matter which you choose, we guarantee you'll smile with confidence by the end of your treatment!
Traditional metal braces remain the most popular orthodontic treatment option for children and teenagers. Modern improvements have made them safe, comfortable, more affordable and even more effective than ever before. Despite innovations in other orthodontic treatment methods, metal braces are still a great way achieve your ideal smile!
A newer treatment option than traditional metal braces, Damon braces have established themselves as a popular alternative. This type of braces treatment can help move your teeth more comfortably than other kinds of braces, due to their self-ligating (or "floating") nature: Damon braces use a slide mechanism to hold the wire, as opposed to elastic ties that come with traditional braces, eliminating some common friction and discomfort. Sometimes Damon braces also allow for faster treatment times!
Ceramic braces are available as a bracket alternative for both traditional metal braces and Damon braces. In both cases, the metal bracket attached to the tooth is replaced with a tooth-colored ceramic bracket, which makes the braces as a whole far less noticeable. Traditional braces can also use clear/white colored bands to further conceal treatment.
Invisalign is an innovation in orthodontic treatment that allows you to align your teeth with removable clear aligners. This allows your treatment to be a more comfortable and hygienic experience. A popular alternative to bracket-based braces, Invisalign is a completely different treatment experience, and has its own pros and cons. We have published a guide to Invisalign to answer the most frequently asked questions about this type of treatment:
The Cost of Braces and Insurance
Traditional metal braces from a board-certified orthodontist like Dr. Park at OoLi Orthodontics start around $4,000. Braces variants, including Invisalign, fall into this same average range of $4,000 – 5,500.
Do you have questions about insurance or procedures? We'll help you understand your orthodontic insurance coverage and guarantee that everything you need for your confident smile is included in your financial package. Details and a timeline of all necessary procedures will be presented to you at your free consultation.
Living Your Daily Life with Braces
Braces will require some small compromises while you wait for your new smile to emerge. After each adjustment appointment, your teeth will be a bit sore for a few days or so. We recommend eating soft foods during this time to avoid discomfort during meals. You may also take non-aspirin pain relievers like Advil, Tylenol, and Ibuprofen if the discomfort is bothersome. If the braces are poking you anywhere, you may apply the wax we give you, and be sure to let us know during your next visit if it persists.
In addition to choosing soft foods for comfort on occasion, you will need to avoid certain hard and sticky foods for the sake of the braces appliances themselves. Broken brackets need to be avoided, as they increase treatment time and require extra emergency appointments to correct.
Foods you have to bite into like apples, carrots, corn-on-the-cob, and chicken wings should be avoided wherever possible. Even stiff chewy foods like bagels and hard breads can break brackets. Hard foods like nuts, pretzels, and even just ice should also be avoided. We will give you a more extensive rundown during your consultation and when you begin treatment. Just use common sense when eating to avoid anything that can put pressure or pull on your brackets.
Because braces can trap food easily, we strongly recommend you brush your teeth after every meal. This will minimize the chances of accelerated plaque buildup and help avoid tooth decay. We will give you some nifty special cleaning brushes and tools to help make your more frequent cleanings easier and more thorough. The good news is, you will likely build some very healthy hygiene habits while you have braces!
Although we answer some of these questions elsewhere on our site, we figure it never hurts to have a simple FAQ to help answer common questions we get. If you have a question we haven't answered here, please reach out and ask us!
Get a Free Consultation for Braces in Phoenix with Dr. Park
If you happen to be a resident of Arizona and are interested in getting braces, Dr. Park would be happy to offer you a free consultation to see if some form of braces or Invisalign is possible for you and your smile.
During your consultation Dr. Park will discuss your orthodontic concerns, goals, do a quick examination, and then discuss any treatment options that are a good fit for your smile.
You can also fill out the necessary forms on our website and skip most of the paperwork when you arrive! You can also schedule your free consultation by calling us at:
Although most of our patients reside in the Phoenix valley, we do have some patients that are farther away, across the state of Arizona in places like Tucson and Prescott, who come into the Phoenix area every 6-8 weeks for their appointments. We consider it a huge compliment when patients move away but continue to use OoLi for their treatment, but we can also transfer your patient info to another orthodontist, should you happen to move away before your treatment concludes.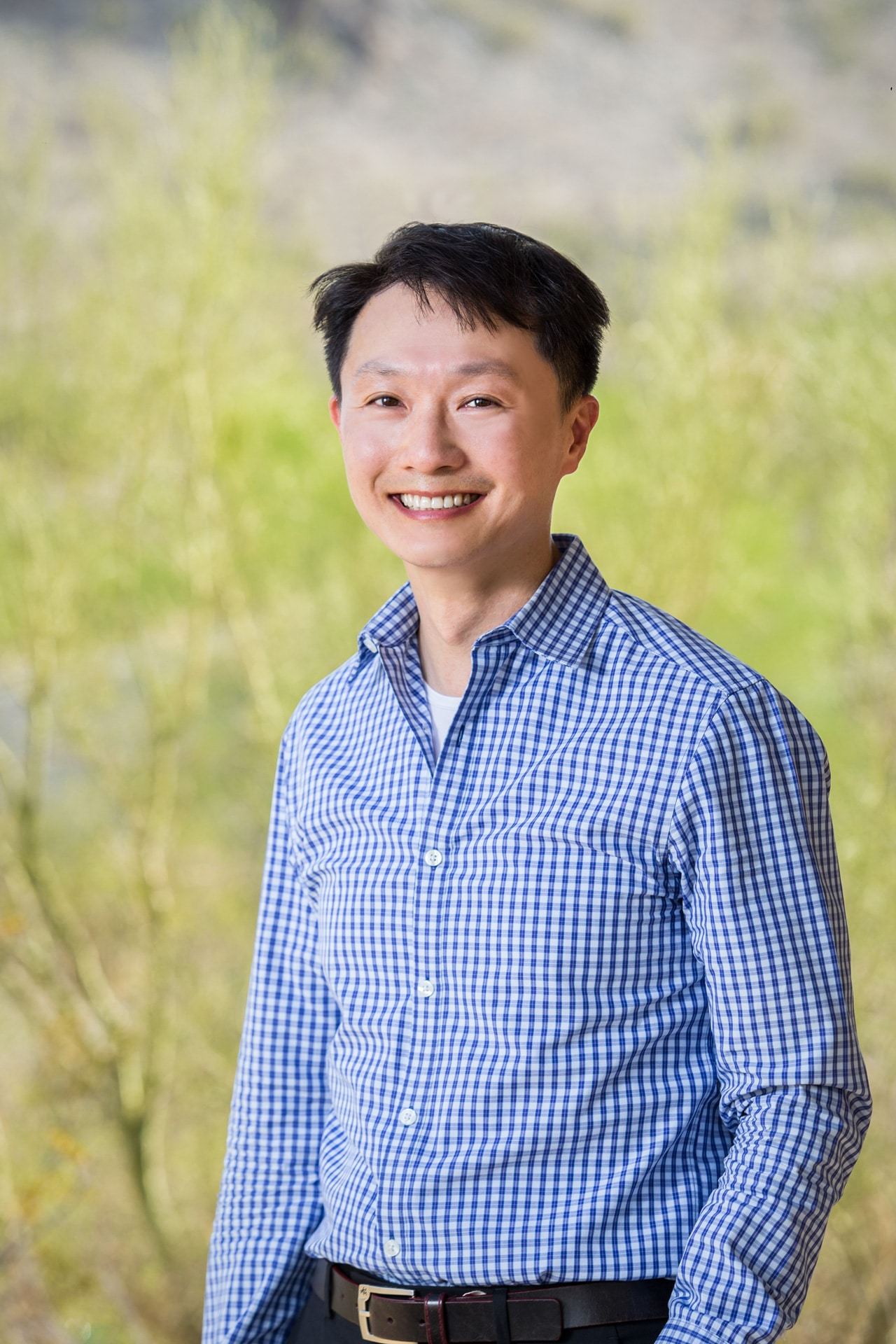 OoLi currently has braces patients in Phoenix, Tempe, Mesa, Chandler, Glendale, Scottsdale, Paradise Valley, Gilbert, Peoria, Surprise, Avondale, Goodyear, Buckeye, Apache Junction, Fountain Hills, Casa Grande, Maricopa, Tucson, Prescott and Prescott Valley – so no matter where in Arizona you live, we will still happily provide you the best orthodontic treatment possible!